The brothers Giuseppe and Claudio Sottoriva began working together in 1944 when Giuseppe, the oldest, founded the company "household items". Later on, Claudio began working with his brother.
The formal establishment of the main activity, which is currently still ongoing today, dates back to January 14th 1955, when the company "Sottoriva Giuseppe e Claudio F.lli Fu Matteo" was founded.
It is important to remember – even if not present in the company's name – the role that Miss Santa (the sister, know to all as Miss Ina) played in the company establishment; she actively cooperated with her brothers Giuseppe and Claudio, by dedicating her whole life to the company, thus being an important cornerstone within the corporate panorama.
Another very important investment has been the opening in December of 2010 of a new company branch in America, located at Griffith Commercial Park in Charlotte, North Carolina, to better serve the North American market.
Today Sottoriva SpA exports 85% of its production all over the world; its warehouses have been continuously expanded and modernized, and today occupy an 11.100 square meters covered area plus a 23.500 square meters outdoor area.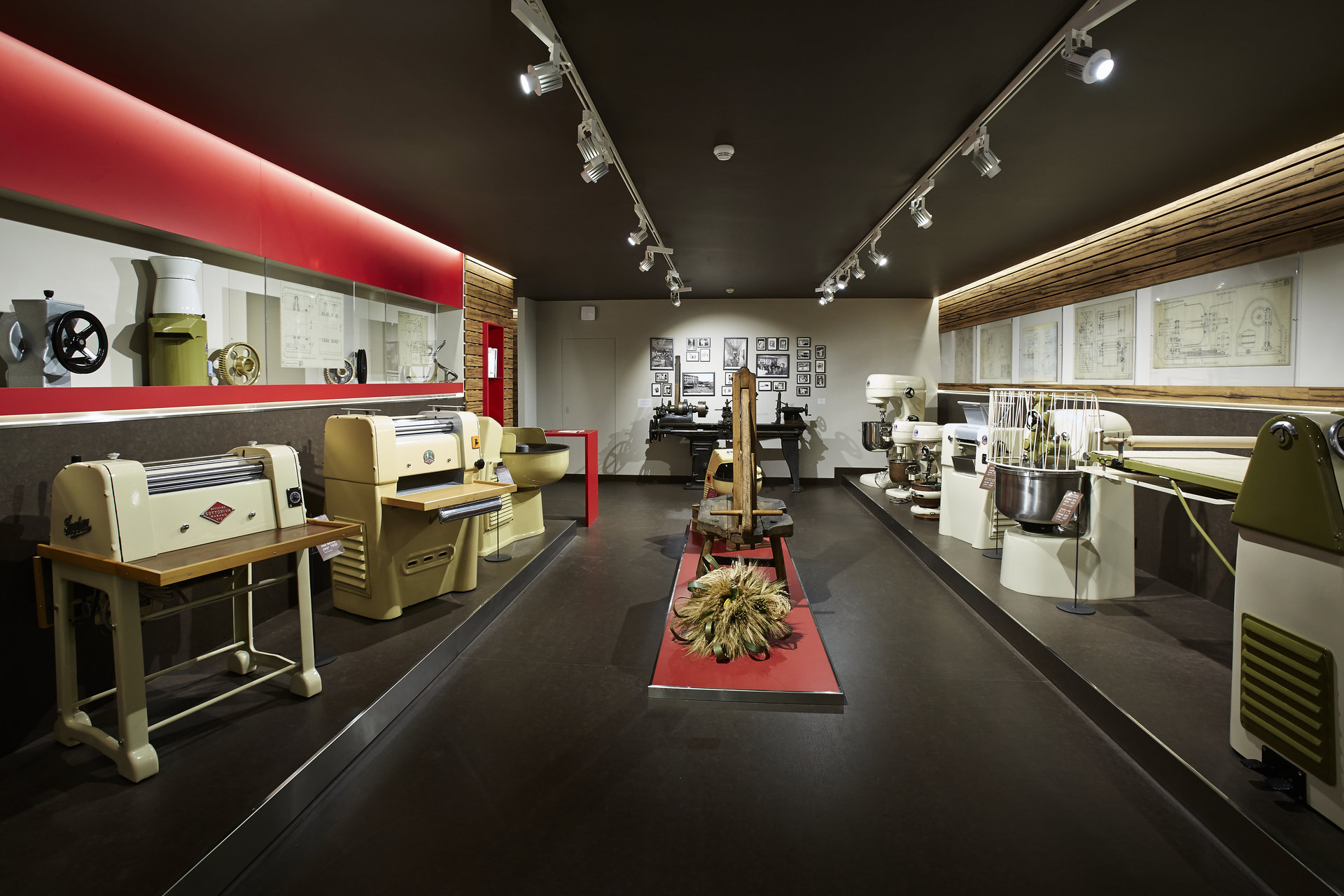 The museum Sottoriva was born to emphasize this history of people, work and commitment. The two rooms of the museum show a collection of machines manufactured by Sottoriva in the first years of activity, all perfectly restored and functioning. The museum gives an outline of the history of the bakery technology mechanization.